The general goals and objectives of the Asian Student Association are as follows:
To promote positive relationships between:
Asian students
Asian students and non-Asian students
Asian students and the faculty and administration
Asian students and the community
To promote self-education in Asian cultures and their histories, politics, and other channels.
To promote the dissemination of the many Asian cultures through art, music, dance, seminars, language, food, clothes, and other means which will aid in the securing of the affirmation of Asian contributions to the world.
To provide support for Asian students in coping with the campus life and community at large.
To provide a source of information to enable the exchange of many different points of view to better relationships.
To develop and maintain good school spirit.
To encourage Asian students to strive with the highest ideals, highest scholarship, and worthwhile accomplishments.
Join Us @ Our Weekly Meetings:
Wednesday @ 6:00 PM
MSP Lounge
ASA News and Events
Have a safe and wonderful SPRING BREAK!!!
Our new message board is up and running!
Congratulations to the newly elected board members of 2007 - 2008: President Boua Xiong, Vice President Lao Yang, Secretary Cindy Vue, Treasurer Antonia Murray, MCSA Representative Evan Gragg
MAASU @ University of Illinois, Urbana - Champaign 03/09 - 03/11
For More Info Contact Us at ummasa@morris.umn.edu
Fall 2006
Camping Retreat, Lock In, Talent Show
Spring 2007
Asian Awareness Week: Workshops, Taste of Asia, Guest Speaker Kazoua Kong Thao, Entertainment; Ice Skating, Maasu Conference
ASA Executive Board Members (Fall 2006 - Spring 2007)
President: Cecilia Thao, junior Vice President: Patrick Chester, sophmore Treasurer: Meng Her, sophmore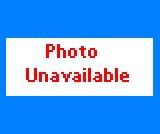 Secretary: Boua Xiong, sophmore MCSA Representative: Sue Lor, sophmore
Contact Us: ummasa@morris.umn.edu
Webpage Questions/Comments: yang0783@morris.umn.edu